We encourage application to the Water Resources Graduate Program or the College of Forestry Graduate Program at Oregon State University to work with the Bladon Forest Ecohydrology and Watershed Science Lab.
We seek positive, creative, quantitatively-minded field scientists to work across existing and new forest hydrology and watershed biogeosciences research projects. Candidates must have a degree (B.Sc. or M.Sc.) in Watershed Science, Forestry, Natural Resource Sciences, Environmental Sciences or a related field with a high overall GPA, especially in related courses.
Interested candidates should send an email to Dr. Kevin Bladon (kevin.bladon@oregonstate.edu) with cover letter identifying research interests, CV, transcripts (unofficial accepted), and a writing sample.
why oregon state university?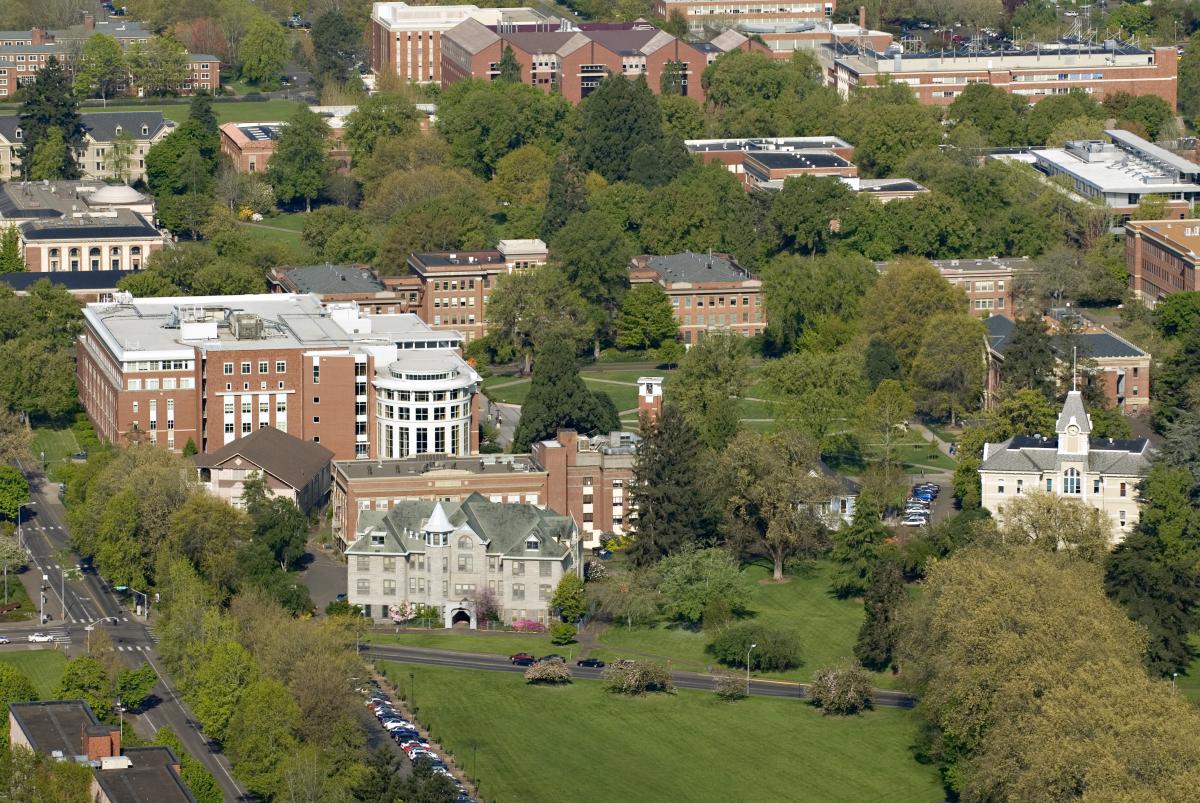 Oregon State University has a world-class grouping (>125 scientists) of campus faculty members and courtesy faculty members who teach and conduct research in areas related to water and watersheds. This diverse group of researchers is also known for its trans-disciplinary collaborations, which provide rare and unique educational opportunities. Many researchers also take advantage of premier, in-state experimental watersheds (e.g., HJ Andrews Experimental Forest; Hinkle Creek, Alsea, and Trask) and a complement of federal environmental laboratories.
Oregon State University is located in Corvallis, OR, a friendly, safe, environmentally and socially conscious, and close-knit community of ~55,000 people. Located approximately 90 miles (145 kilometers) south of Portland and an hour from the Cascade Mountains or the Pacific Coast, there's never a lack of things to do in Corvallis. Thus, students will find an environment at OSU that is very conducive to healthy living and well-being.
"Oregon State people generate knowledge-for-use, leadership and solutions for Oregon and the world — creating healthy people, a healthy planet and a healthy economy."