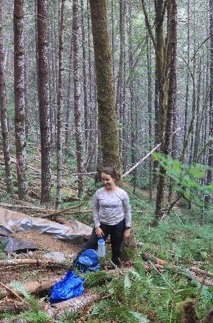 Congratulations Karla!
We were very happy to hear that outstanding PhD student Karla Jarecke received both the University Graduate Laurels Block Grant and an Oregon Lottery Scholarship for the 2018-2019 academic year. Congratulations, to such a deserving student!
Burned forests impact water supplies
Our manuscript, led by Dennis Hallema, in collaboration with folks from the US Forest Service was published in the journal Nature Communications. In short, we synthesized longer-term records of wildfire, climate, and river flow for 168 locations across the U.S. Annual streamflow increased substantially whenever burned area exceeded ~19% of the catchment area. However, the interannual variabilty of precipitation in the years following fire can either enhance or mask the hydrologic response.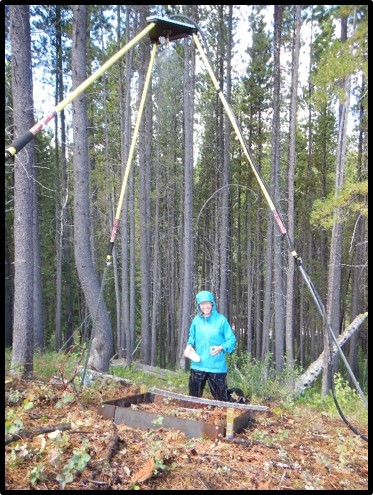 Congratulations Kira!
The FEWS Lab was very pleased to see Kira Puntenney-Desmond succesfully defend her M.Sc., which was focused on runoff and sediment transport following forest harvesting on the east slopes of the Rocky Mountains. Special thanks to Dr. Uldis Silins and the Southern Rockies Watershed Project crew.
Rethinking wildfire and forest watershed management
Letter published in the journal Science on the need to reconsider how we have been managing forests and wildfires. We need to improve forest resiliency to also protect water resources for healthy aquatic ecosystems and human populations downstream.
Buffer strips cool streams, but geology rules
News release on our research on the downstream propagation of temperature after contemporary forest harvesting in the Oregon Coast Range.
Global wildfire-water risks
New paper, led by Francois Robinne, in collaboration with folks from the Canadian Partnership for Wildland Fire Science, provides a spatial evalution of the global wildfire-water risk is now published at Science of the Total Environment.
New stream temperature manuscript published
Our new manuscript using research from 29 sites across 14 years on 'A multi-catchment analysis of headwater and downstream temperature effects from contemporary forest harvesting' was just published in Hydrological Processes. Still more work to be done in this field!
Alsea Watershed Study Revisited
We revisited a classic paired watershed study, the Alsea, which was originally harvested in 1966. A new study investigated the effects of contemporary forest management practices on suspended sediment and facilitated a unique comparison with historical practices. Findings from this work were published in Forest Ecology and Management in a manuscript led by Jeff Hatten.